Last Updated on June 1, 2021
Taos, New Mexico is a year-round destination for tourists in search of outdoor pursuits, local crafts, food, evocative architecture and history. In addition to those charms are three great New Mexico scenic drives which will have you back in Taos before dinner!
This article features the Enchanted Circle Scenic Byway, certainly one of our favorite scenic drives in New Mexico. The other two routes mentioned, though not official scenic drives, still make great day trips from Taos.
Ready for Even More New Mexico Scenic Drives?
Heading to Albuquerque?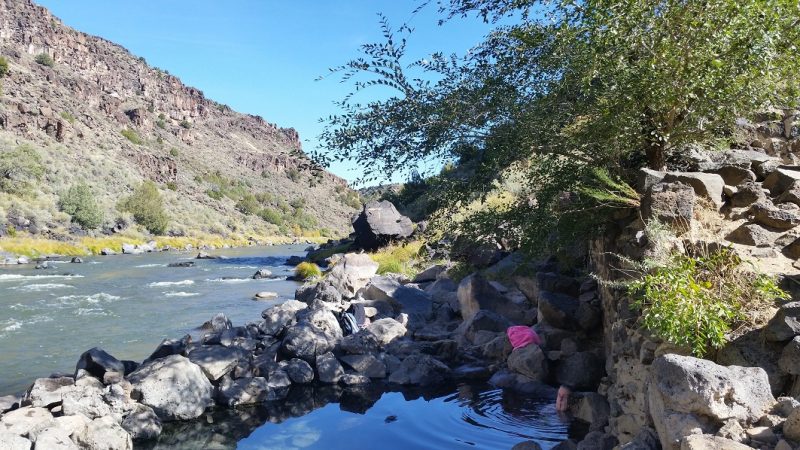 We certainly encourage you to get out and discover your own New Mexico scenic drives – the Land of Enchantment never disappoints! Heading toward Albuquerque? See our articles in the box above for more idea to make the most of your time in New Mexico.
Disclosure: This article contains affiliate links to products and services whereby we receive a nominal commission if you make a purchase through one of these links. This comes at no extra cost to you. Please see our Disclaimer for full information.
---
New Mexico Scenic Drive #1: The Enchanted Circle Scenic Byway
Overview: The Enchanted Circle Scenic Byway begins and ends in Taos. The route curves around New Mexico's highest mountain, the 13,159 ft. Wheeler Peak. This official New Mexico scenic drive passes through the tiny town of Questa before climbing through Carson National Forest.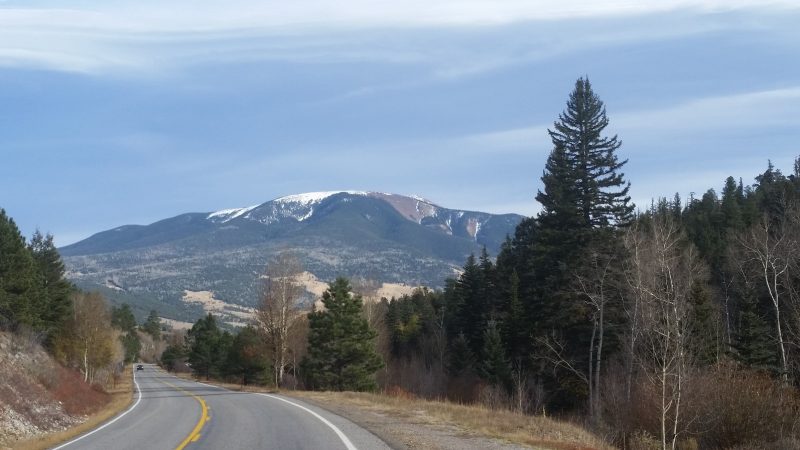 Coast into a valley full of New Mexico scenery few tourists see despite the official scenic drive designation. Pass through the town of Eagle Nest on your way back to Taos along the Enchanted Circle Scenic Byway. This scenic drive briefly breaks from US Highway 64 to include the uninspiring winter resort town of Angel Fire; we suggest skipping this and continuing back to Taos instead.
Map of The Enchanted Circle Scenic Byway
Directions: US 64 north from Taos soon junctions with NM 522. Reach the town of Questa, 24 miles from the beginning of the drive. In Questa, join NM 38 on the right and climb to Red River. Descend to Eagle Nest, 17 miles from the start of NM Route 38. Join US 64 again in Eagle Nest and continue 31 miles back to Taos.
Distance: The Enchanted Circle Scenic Byway is 85 miles in length.
Time: Allow at least three hours to complete the entire Enchanted Circle drive.
Details: From Taos US 64 enters the town of Questa and the Enchanted Circle Scenic Byway continues right, at the beginning of NM 38. Jay's Unique Thrift Shop on NM 38 welcomes you to Questa and invites you to browse. After that, stroll the path around milky-blue Eagle Rock Lake, located just off NM 38. The Enchanted Circle Scenic Byway climbs to the resort town of Red River from here.
The scenery becomes rugged ascending to Red River which somehow embraces an uneasy mix of gold rush boom town and Swiss/Austrian Tyrolian ski village. Grab a bite and a beer at whichever themed establishment suits you. Choose either a saloon-type joint decorated in props from a western film or any place touting itself as das official bier haus.
The elevation of the Enchanted Circle Scenic Byway tops out at 9,828 feet and descends to a rather expansive valley fronted by Baldy Mountain and the curiously named Touch-Me-Not Mountain which both – ahem –  grab your attention along this stretch of the Enchanted Circle drive. Descending from Red River toward the town of Eagle Nest sets you up for some really great New Mexico scenery along the way.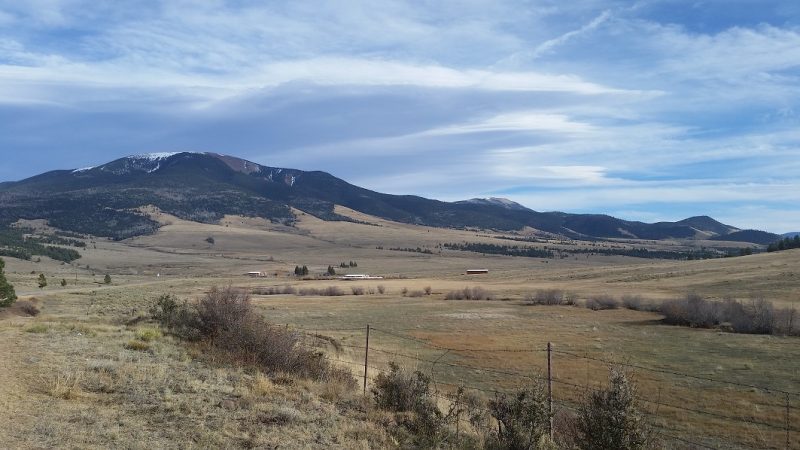 Heading toward Eagle Nest, enjoy fine views of Wheeler Peak, New Mexico's highest at 13,167 feet. In Eagle Nest join US 64 on the right. Again, we recommend avoiding a drive through the rather bland town of Angel Fire on NM 434 and head back to Taos instead.
---
New Mexico Scenic Drives #2 & #3: The Taos to Las Vegas, NM Loop
Overview: There really is a Las Vegas, New Mexico – this state has it all! This day trip from Taos is actually two New Mexico scenic drives in one, returning briefly along a different route. Below we suggest which route to take first for optimal New Mexico scenery.
Watch Our Video and Learn More About New Mexico!
Need a Place to Stay While Exploring These Scenic Drives in New Mexico?
We suggest looking at Hotels.com for a wide range of options throughout New Mexico. Find a last-minute bargain at that perfect boutique hotel or a familiar national chain. Book with Hotels.com and always get the best deal. 
Highlights of this scenic drive from Taos to Las Vegas include ancient ruined adobe homesteads, a glimpse of rural Northern New Mexico villages and a pine-studded mountain pass through Carson National Forest. Las Vegas deserves a look too, proudly featuring several rows of stately old homes and a rather tidy town square. Why not visit Montezuma Hot Springs (free!) just outside Las Vegas?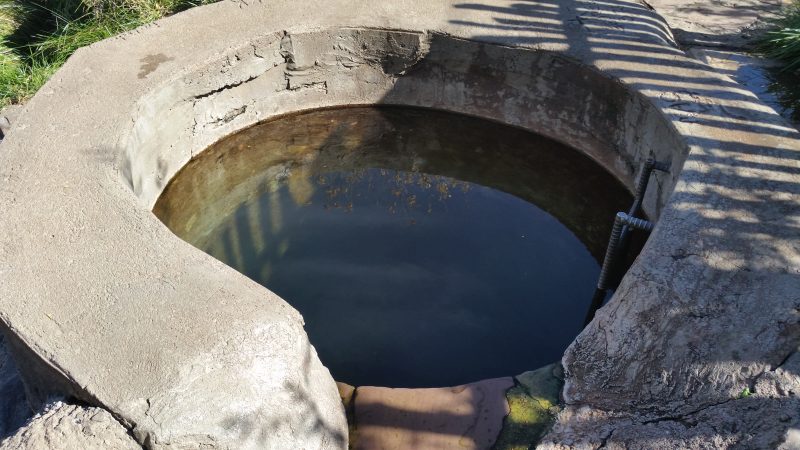 Directions: We suggest NM 518 from Taos to Las Vegas (Route #1) as the first of these two scenic drives. Returning to Taos (Route #2), exit NM 518 at NM 94, about 13 miles north of Las Vegas. Arrive in the town of Mora after 19 miles and rejoin NM 518 back to Taos. Further directions and details for each route will follow…
Start or Finish Your Enchanted Circle Drive With a Relaxing Hot Spring Soak
Let us show you how and where to find three other amazing hot springs near Taos. You deserve to relax after all that driving!
Distance:Taos to Las Vegas  (Route #1) via NM 518 is 77 miles; allow two hours for this portion. Las Vegas to Taos (Route #2), via the cut-off for NM 94, is 80 miles; also allow two hours for this section. The total round trip mileage for this scenic drive is 155 miles.
Time: Allow at least 4.5 hours or slightly more if you visit Montezuma hot springs or grab a bite in Las Vegas.
Route #1: Taos to Las Vegas
Details: NM 518 climbs the pine mountains of Carson National Forest and takes in some rather panoramic views of the valley below. Coast into the pleasant town of Mora and visit St. Vrain Mill on NM 434, just yards from the center of town.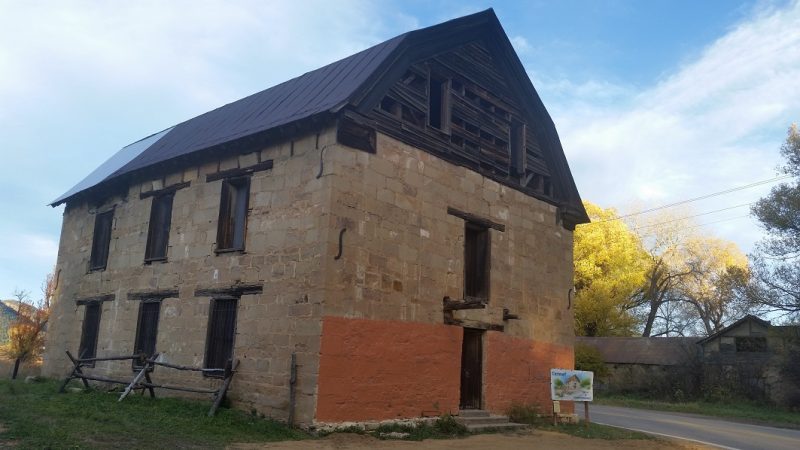 Leaving Mora on NM 518, enter a very scenic valley dotted with ruined adobe homesteads before arriving at the historic locale of La Cueva, home to another mill building. Directly off NM 518 is the rather aptly named La Cueva Mill, surrounded by extensive old stone walls and an old adobe warehouse.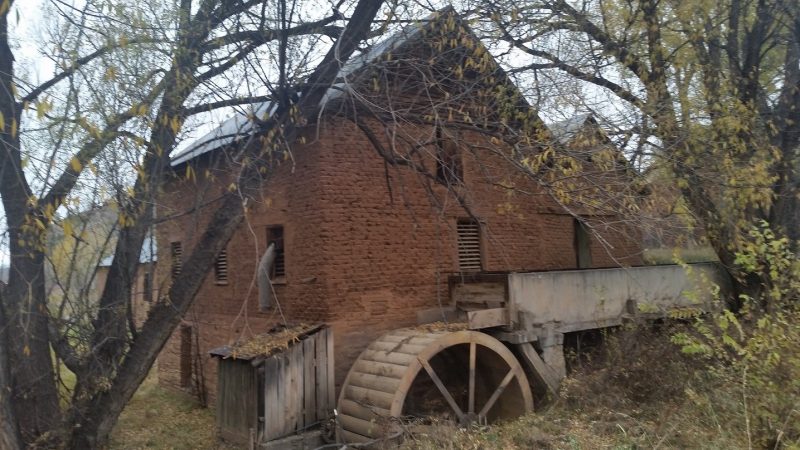 NM 518 levels out and emerges into high grassland plains during the approach to Las Vegas. Stop off here in Las Vegas to grab a bite or soak at Montezuma hot springs before heading back to Taos along the alternate scenic route below.
Route #2: Las Vegas to Taos
Details: From Las Vegas, return north on NM 518, turning left onto NM 94. This scenic New Mexico backroad winds through tiny locales featuring abandoned adobe homesteads. Certainly stop and check out the curiously French-sounding village of Ledoux, complete with a pink adobe church in the center. You'll be the only visitor in Ledoux – hop out of the car and snap photos of downtown during your visit!
Pass through a wide valley during your drive along NM 94. Views of lofty peaks and more ruined adobe homes line this stunning scenic route before descending again into Mora. Here, join NM 518 for the route back to Taos.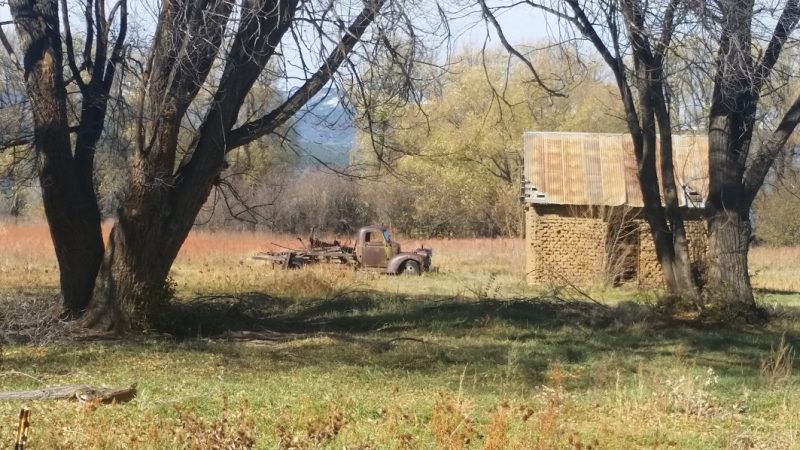 Continue left on NM 518 and climb into Carson National Forest, passing through a pine valley skirting the Rio Fernando de Taos. Finally, descend NM 518 to the junction of NM 75, continuing straight for a final ascent at 8,500 feet. Continue downhill to back to Taos.
---
In Conclusion…
Don't forget to check out the three hot springs near Taos during your visit. Also, don't bypass Montezuma Hot Springs just outside Las Vegas. A relaxing soak is in order after enjoying these scenic New Mexico drives. See the two info boxes above for our hot springs article and ideas for even more ways to see the Land of Enchantment!
---
Pin Me Now!