Last Updated on November 1, 2022
We recently went on a guided excursion with Freddy Bermudez; he operates City Tours Pulmonia and offers an assortment of excursions and tours in Mazatlan and beyond. Of course, cruising around this city in a pulmonia is one of the must-do attractions in Mazatlan and Freddy simply offers the best service. This article focuses on his pulmonia tours and other services offered by him.
What is a Mazatlan Pulmonia Tour?
Simply put, a tour in a pulmonia is a quintessential Mazatlan experience! Pulmonias aren't just for tourists – locals flag these down and use them like taxis as well. These are also hired by visitors for tours, or to just cruise down the Mazatlan Malecon in style! For tours, we recommend spending a few hours with Freddy – he'll take you to many of the best places in Mazatlan and to lesser-known attractions as well.
Watch Our Complete Mazatlan Video Series on YouTube!
Of course, tours can simply include cruising up and down the malecon in a pulmonia with music playing while you enjoy the sea breeze – it's up to you. Let Freddy be the driver as you enjoy the ride along one of the longest malecons in the entire world. You'll still enjoy plenty of stunning ocean views and you'll get a good sense of why Mazatlan is known as The Pearl of the Pacific.
Choosing Tours in Mazatlan
Bi-lingual Freddy from City Tours Pulmonia will discuss which outing suits you best. He offers a good variety of private guided tours of Mazatlan for almost any amount of time. Of course, Freddy knows this city quite well and he's more than happy to take you anywhere here during your tour. You're likely not familiar with Mazatlan so just sit back and let your personal tour guide show you the sites and attractions.
Our tour with Freddy was a real easy mix of attractions suggested by both him and us; he was easygoing and accommodating. Simply put, we were happy to let him do all the driving while we enjoyed the ride. Although we've lived in Mazatlan for over a year, his tour showed us quite a few things we didn't know about. For you, simply contact Freddy at his City Tours Pulmonia Facebook page to discuss a tour.
Looking for the Best Mazatlan Shore Excursions?
Pulmonia tours of Mazatlan are popular shore excursions for many folks and choosing Freddy is the best choice. He takes great pride in his tours and it really shows. Arrange your tour with him ahead of time and get picked up by Freddy right at the cruise ship terminal. From there, expect to be taken on one of the best tours by your own expert local guide for excursions in Mazatlan.
A Sample of a Mazatlan Pulmonia Tour with Freddy Bermudez
Rather than tell you exactly where Freddy takes his customers for tours of Mazatlan, here are examples of what you'll see instead. Of course, this is just a brief selection of the fun things to do in Mazatlan while on one of his tours.
See Places Very Few Visitors Experience
Freddy likes to show his customers the real spirit of Mazatlan beyond the well-known sights. Yes, tourism is big here but he'll show you another fascinating industry this city is world-famous for. You'll meet the people who make this happen, watch as they work their trade and learn so much more about this fascinating city. Simply put, Freddy shows you an authentic side of this thriving city.
Visit a World Record-Holding Site
Mazatlan actually has a site in the Guinness Book of World Records! We didn't know this, even after living here for over a year! Freddy informed us of this attraction and took us there; it's a very impressive site and Freddy takes his tours here.
See a Venerated and Mysterious Attraction
Ask Freddy about the mystery surrounding the appearance of a particular statue and the offerings once made to it. We knew of this spot, however our first time actually seeing it was on a tour with Freddy. He told us how this got to Mazatlan – exactly how it got here is the real mystery!
Discover an Entirely Unique Culinary District in Mazatlan
Many visitors to Mazatlan don't know about this place; Freddy takes you here and guides you through the process of purchasing fresh ingredients – and getting them cooked! It happens in one particular part of the city; Freddy shows you where and how to experience this.
Need More Than a Tour in Mazatlan?
Freddy's expertise goes way beyond Mazatlan tours – he helps many visitors and expats with all sorts of official business. He speaks perfect English and therefore many folks hire him in order to better navigate administrative tasks, especially when a language barrier is in place.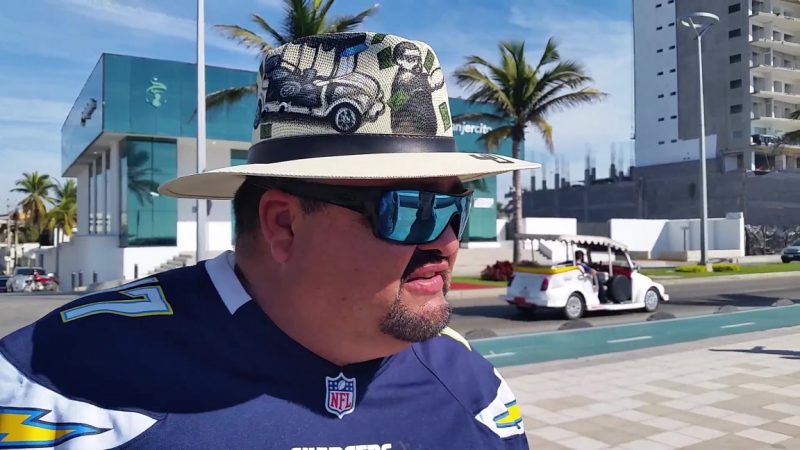 Freddy has done everything from personal shopping to helping non-Spanish speakers wade through the process of purchasing vehicles in Mexico. He's a very well-known and trusted member of the community –  we know him personally, too. Need help? Freddy is your man!
Need a Tour Beyond Mazatlan?
Again, contact Freddy through his Facebook page and discuss the variety of tours he offers outside of Mazatlan, including transportation. These won't be pulmonia tours, but Freddy still offers an assortment of daytrips from Mazatlan to El Quelite, Los Osuna Distillery, Copala and more.
Freddy arranges everything from pick-up at your location to all sights and activities. Contact him directly on his City Tours Pulmonia Facebook page for much more information about his tours and services beyond Mazatlan and throughout this part of Mexico.
---
Pin Me Now!